Planning to be a reseller? Here are some of the most sellable items online
Technology has evolved faster in the last 2 decades alone than in the past 100 years.
Over time, we have learned to maximize (bordering exploitation) our technological resources. So massively in fact, that software and web developers, have learned to cash in on it instead of demonizing it. So began the surge of the many social media users who have set up their profitable businesses online.
One person probably realized that selling in Facebook or Instagram was accessible to 100 times more people than a normal store would and so came about the social media selling spiral. People soon caught up with the craze and now, the growth rate of online businesses is 3 times faster than brick and mortar stores.
Apart from being cheap and low maintenance, online businesses are literally cheaper to market. No need to invest in store staff, no interior decors, and no equipment needed; just your internet connection and a device (and a good investment strategy, of course).
With the steady stream of countless online stores with countless offers, which ones are the most visible? How do you become competitive?
Here are a few of our takes on this:
Pre-loved or second hand luxury goods
Oh, for the love of luxury, we can't buy it but we still want it.
A lot of people who are fortunate enough to actually buy premium branded items such as bags and shoes are taking the items they've grown tired of to online shops and selling them at a significantly marked down price. It's a gift that goes both ways, the owner gets to buy new expensive garb (using money they've sold their items for) and we get to enjoy things that we wouldn't have even dreamed of owning.
Outside of the buyers' perspective, this is a good investment because every once in a while people like to buy things that would show the world that they're actually rich enough to afford such an item (even if it is bought in bargain or not). It pays homage to the signal theory, and whether it's deceptive or not, we love all the attention we get from association with the exquisite.
It's a profitable business and a psychological game you'll almost always win. Resellers just need to find a supplier of legitimate premium goods and resell it at a low price (this has to be specified). People will be scrambling to buy those.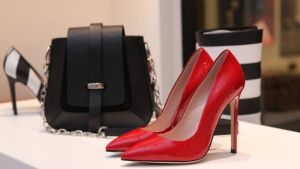 2. Make up and Skin Care
Now this one is purely fact, self care and beauty products are the second highest grossing items in the e-commerce platform. Make up alone is a $445 billion dollar industry (in 2017), who does not want a piece of that pie? The surge of beauty influencers and Youtubers have also spiraled the market in exponential growth, making beauty one of the most profitable businesses and industries in the world.
Many online store owners and resellers acquire premium and in-demand items from beauty hubs such as Korea and USA and resell it in developing economies. They even go as far as taking sample sized cosmetics and skin care for free and reselling it at very affordable prices. Not only are these channels very fast moving, they are also visually appealing. You know what makes it extra profitable? Your items are marketed for free by beauty gurus and budding influencers; they make it seem like your expensive skin care purchase is a very good investment. The only thing you need in your skin care online store is really just increasing your reach. Profitable business? Indeed.
3. Electronics
This is a man dominated industry. This is not a patriarchal claim, it really is true. Moreover, recent statistics state that 36% of online buyers who spend above $1,000 are men. What does that mean? Well, men simply think that Electronics and gadgets are very good investments.
So, if you have access to cheap or novel electronics, then it's a worthwhile and potentially good investment. Whether it's a previous generation iPhone or a year-old laptop, people are constantly looking for an upgrade and they may want just what you have. Reselling these items can be fairly easy especially if the items you have are fairly in demand, and if you have reasonable payment terms (such as layaways, credit cards etc.)
It requires quite a bit of preparation (but it's a good investment, nonetheless) but because people are constantly looking for premium goods that are reasonably priced, resellers really take home the cake here.
Oh, did we mention that over $30 billion dollars a year is spent on drunk purchases? Yeah. Your future items could be counted towards that.
4. Clothes and Apparel
Beyond the luxury spectrum, one good way to invest your capital is towards clothes and apparel. It's one of the most researched items online, plus warehousing and production worries are virtually non-existent. The clothing industry has birthed countless online platforms that are dedicated solely to selling clothes and shoes. Even in the brick and mortar stores, they are highly profitable. A lot of people seem to think that buying clothes are very good investments for living.
Your edge as a seller/reseller of these goods? Low cost on logistics and mass production capacity. So what if the person next to you is selling the same things? Everyone needs clothes!
One other thing, clothes look really good in photos, they're so good in fact that they make the people who wear them famous. IG-worthy? You bet.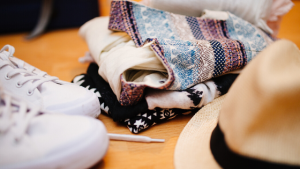 5. Products that really, really work
This is pretty much a no-brainer: people will want what you sell if they work or function really well. This is how the likes big businesses came to be, they don't trick their customers into buying products just for the sake of buying it, they invest in the experiences and not just the moment.
Whether you are a buyer or not, you label good investments by how well they address your needs and how much you spend on them. It does not necessarily mean that more expensive items are more worthy of investing, sometimes the value just needs to equal its worth.
If you have an online shop that sells items of quality then word of mouth alone sells the products for you. We can think of many examples right now but one thing you should definitely explore are MD Gruppe's home and office lines. It's a profitable business for starters. They have high quality goods that sell for unbelievably low prices. Get their catalog here, plus they have Reseller rates. Not bad for your first investment!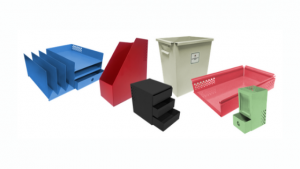 Click here to know more about MD Gruppe.
If you are interested in reselling products that really do the job, click here.
Sources:
*Ranking and items indicated are based on the writers' point of views and prevailing statistics