SaniStation is MD Gruppe's sanitary brand that features an all-metal product line-up. Launched at the wake of the COVID-19 pandemic, the SaniStation brand aimed to address the country's need for durable and reliable sanitation systems. With the new norm upon everyone, the brand was among the first to market disinfection equipment with price ranges that targeted households and individuals alike.
The brand started with the best-selling SaniStation Foot and Hand Sanitizer Station which then expanded to several other products that were designed to help families and companies limit their exposure to viruses, bacteria and other disease-causing contaminants.
Each product is built with longevity and durability in mind; the all-metal assembly of SaniStation ensures preparedness and protection for days beyond the pandemic.
Foot Bath and Hand Sanitizer Station
Your health and safety are our top priorities. Minimize your exposure to viruses and bacteria from the outside with the help of our very new MD Gruppe's Sanistation Package for everyone's use. Be it in your own homes, offices, warehouse, plants or any work places, the SaniStation Foot Bath and Hand Sanitizing Station can fit all!
SaniBox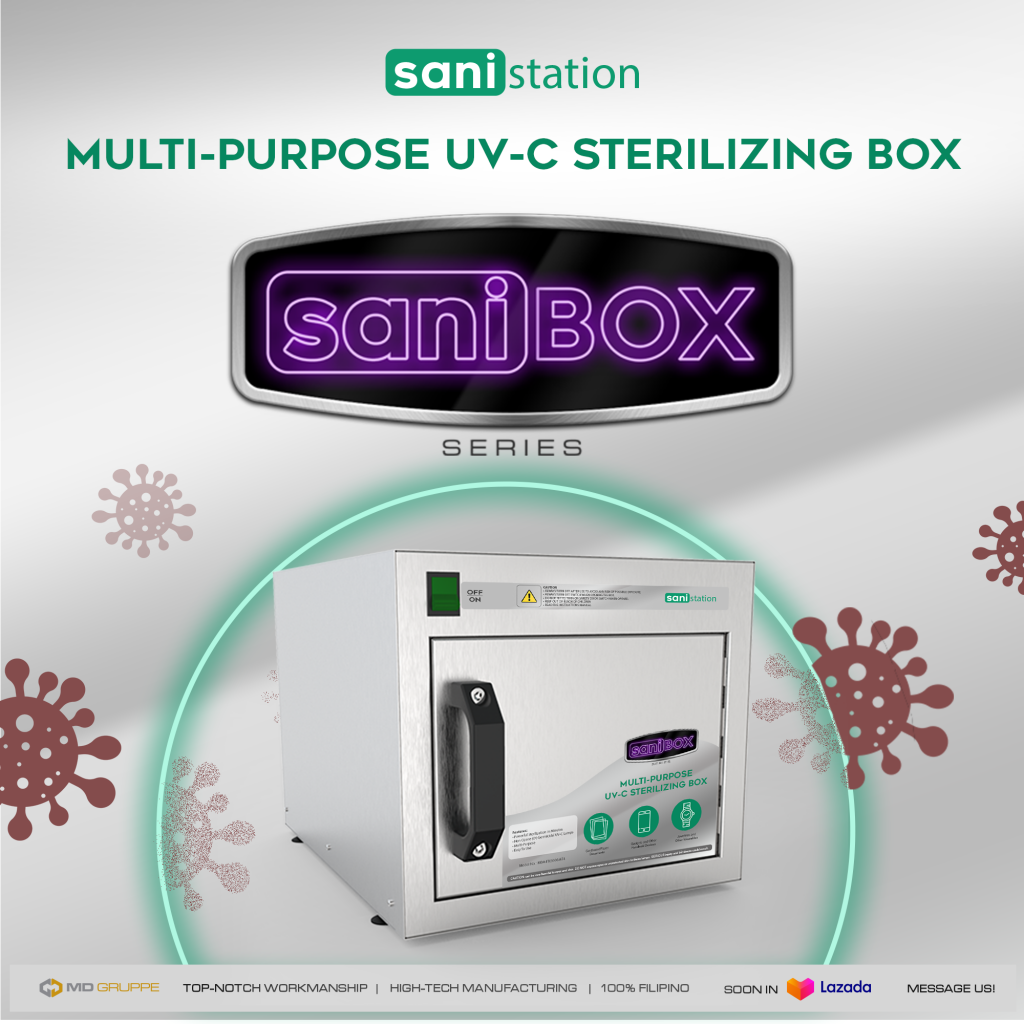 The SaniBox is a disinfecting storage system that uses UVC lights to obliterate 99.9% of germs and viruses. This germicidal device is ideal for small items such as keys and money or documents and paperwork! It's a better, quicker and less messy way of disinfection. (plus, it looks posh!)
Since all our offices are ecosystems of their own, this product very much suits your goal to reduce virus exposure within your workforce. It inhibits the transfer of viruses through mundane, everyday items we usually take for granted (did you know that keys contain more bacteria than a toilet seat?).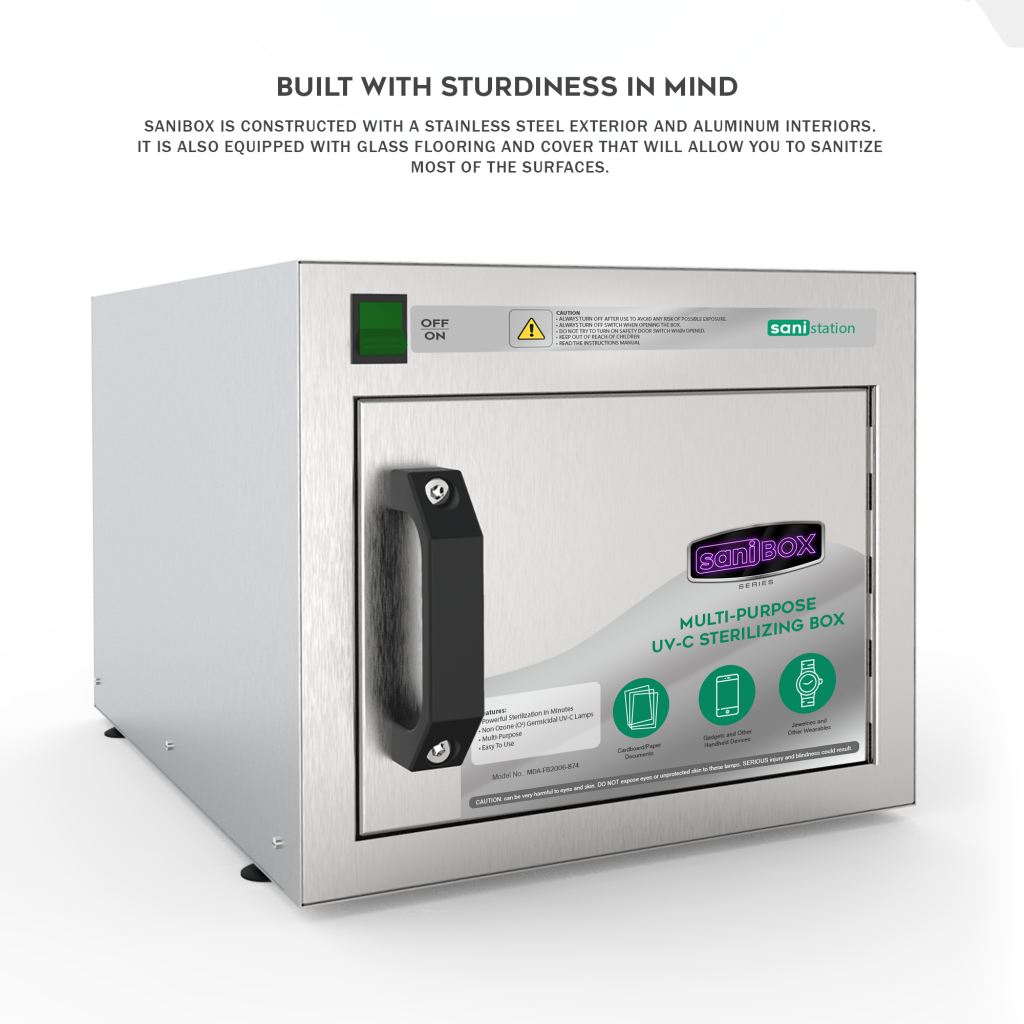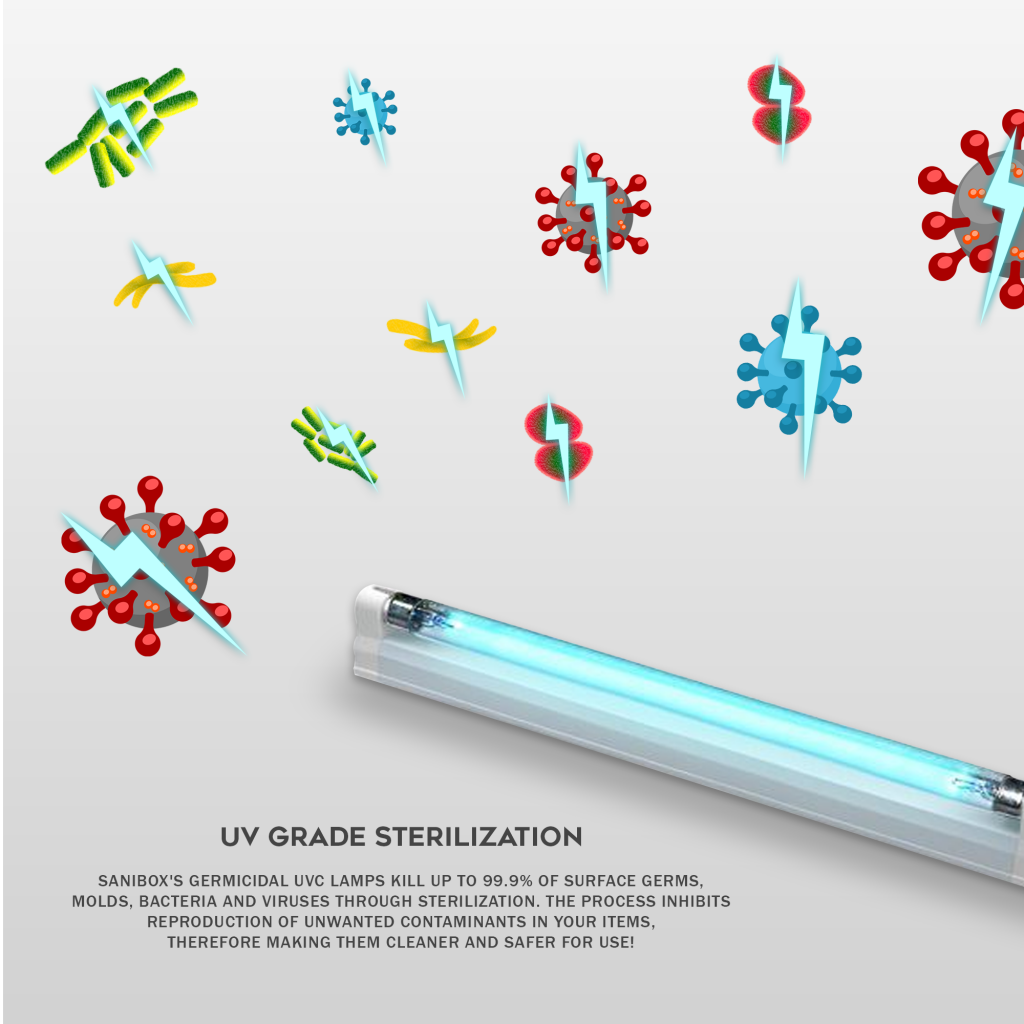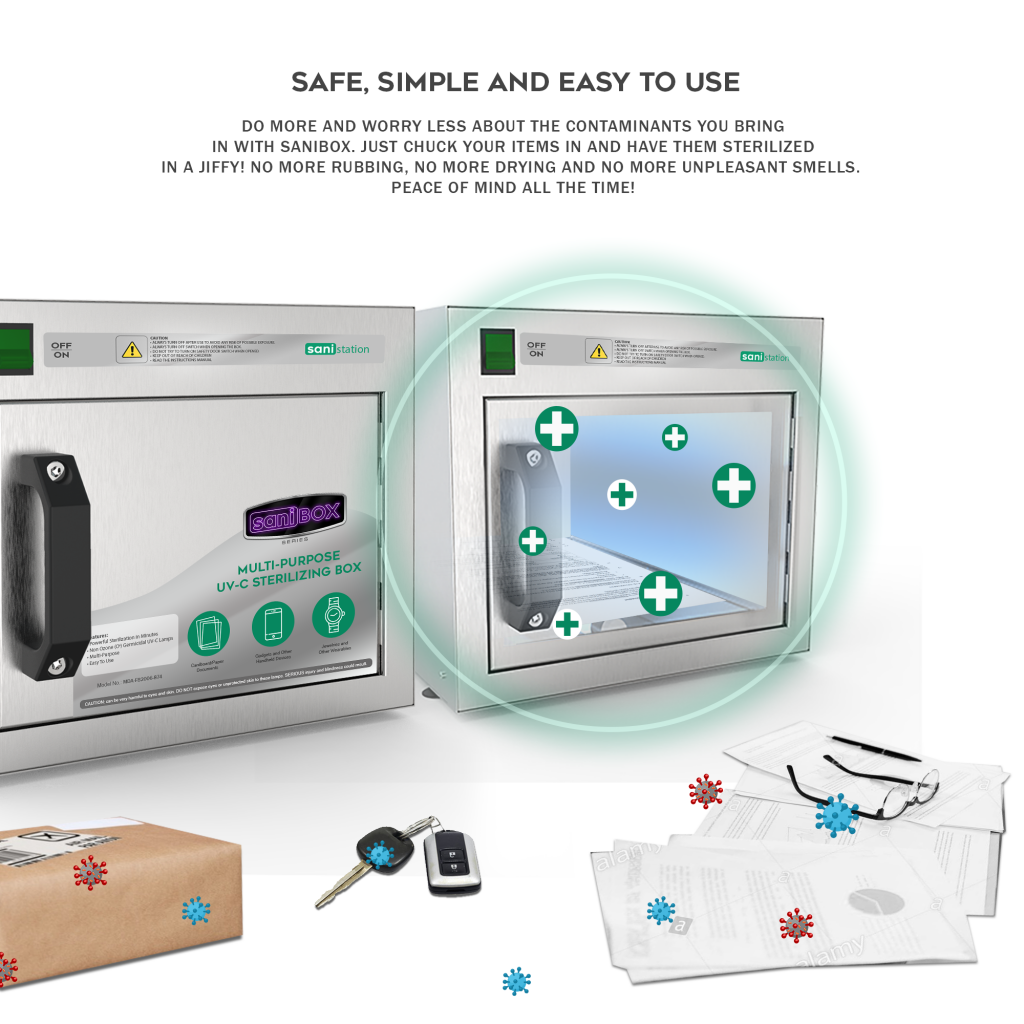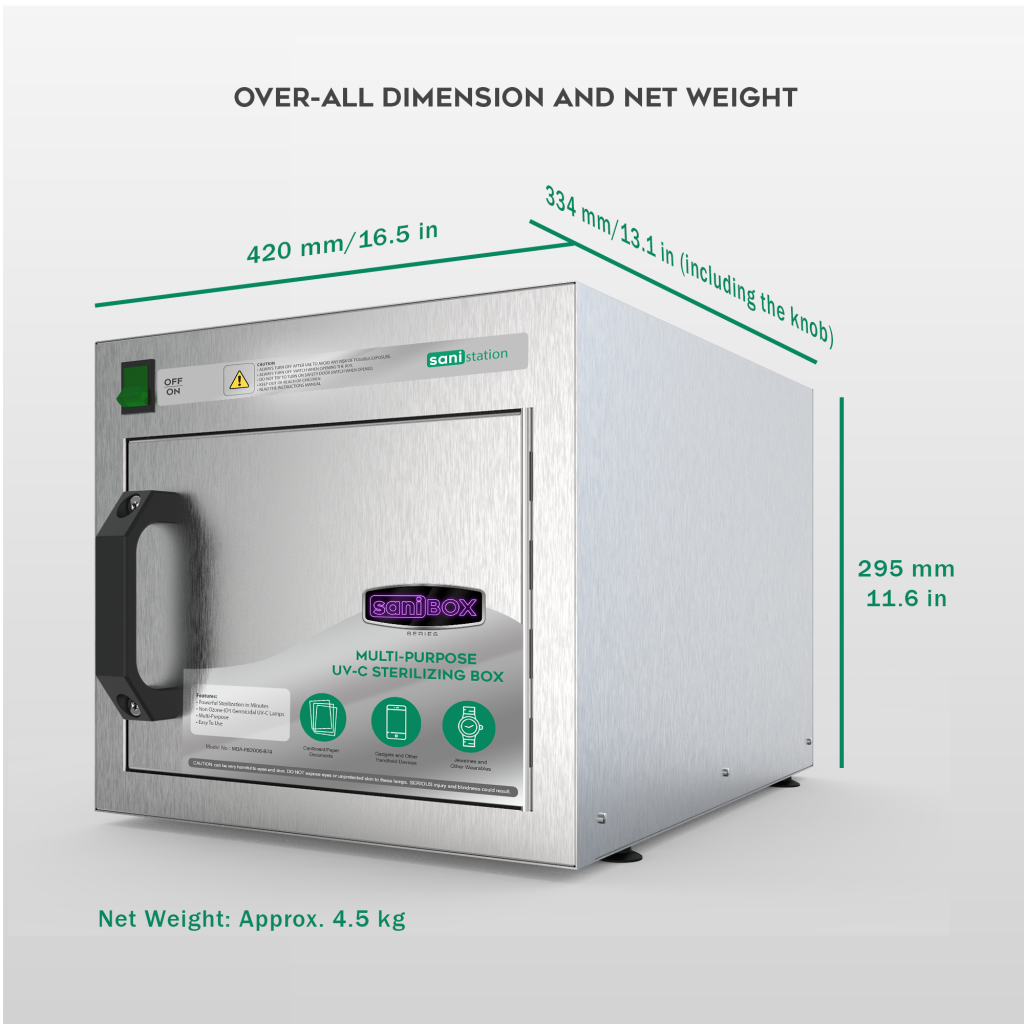 This product is the most ideal and efficient way to keep your items safe; a fast-paced item for a fast-paced workplace.
This product is suitable and can be used for the following:
Paper documents that have passed many owners
Currencies from registers
Common access keys (those used for company cars, floor washrooms, cashboxes etc.)
High Bacteria/ virus exposure items (watches, wallets, cards, pens etc.)
Utensils used by multiple personnel
Etc.
This is a good addition to your current disinfection system. It minimizes the transmission of disease-causing germs to your employees, and in extension, their families.