MD Gruppe Of Companies
Our Gruppe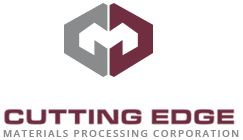 Cutting Edge Materials Processing Corporation offers large format, high-precision sheet metal fabrication for the construction and industrial sectors.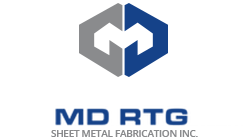 RTG was incorporated to become MD RTG Sheet Metal Fabrication Inc. It provides quick-turn sheet metal fabrication services for walk-in customers and large...
RYTEK Fabricates fiber optic enclosures, cable tray systems, maritime simulator consoles and other specialized products for the domestic and international...
MD Aerospace Is one of the pioneers in the Philippine local aerospace industry. It produces cabin components for multinational Tier 1 companies that...
Who We Are
OUR STORY 
In 1989, Rosa Go Tieng, founded RTG Sheet Metal Works. Primarily, the initial customers of the company are the neighboring construction and transportation industries, and their community in Tramo, Pasay. 
Starting with only 3 employees – a welder, Auntie Rosa herself, and a secretary – the business was able to thrive in the competitive market despite its initial lack of advanced technology and machinery.
In the 30 years that followed since the company was founded, RTG Metal Works grew to be one of the major players in sheet metal processing in the Philippines, eventually adopting a new name – the MD Gruppe of Companies. Melvin Dy, the head of the MD Gruppe, not only aims to provide excellent services locally but also aspires to showcase Filipino creations and ingenuity to the Global Market – trademarked by fine detailing, and remarkable functionality. 
Our products span across several industries; from home to office, from ornamental to functional. Some best sellers include the planter boxes, garden ornaments, storage racks and bins, cabinets, gates, fences, facades, dividers, beds, and windows.
Our products find its place in the middle of functionality and style. Products are built with the customers in mind, creating a perfect mix of reliability, durability and value. We don't only build out of necessity, we also add value to the lives of our customers.
We are a notch above the standard, and we want to take that higher. 
Melvin Dy, CEO of MD Gruppe
& Nancy Dy, CFO of MD Gruppe
CORE VALUES
WOW THE CUSTOMER
PASSION FOR TEAMWORK
COURAGE TO BE DIFFERENT
01
We are a premier metal furniture provider in the Philippines with products ranging from storage to utility and decorative. We create affordable, durable and high-quality metal and steel items fit for homes, offices and businesses.
02
We provide large format, high-precision, sheet metal fabrication for the construction and industrial sectors.
03
We fabricate fiber optic enclosures, cable tray systems, maritime simulation consoles, and other specialized products and equipment for both the domestic and international data and communication industry.
04
We provide quick-turn sheet metal fabrication services both for walk-in customers and large clients alike.
05
We are one of the pioneers in the Philippine local aerospace industry. We produce cabin components for Tier-1, multi-national supplier companies for commercial passenger aircraft manufacturers such as Airbus and Boeing.

View all our services
MD Gruppe Brands
Our Brands
SaniStation
SaniStation is MD Gruppe's all-in-one sanitation and hygiene brand that features a wide array of products that help create cleaner homes, stronger workforces and a safer country.
Borne at the wake of the COVID-19 pandemic, Sanistation was launched as an all-metal product brand that aimed to address the country's need for durable and reliable sanitation systems. With the new norm upon everyone, the brand was among the first to market disinfection equipment with price ranges that targeted households and individuals alike.
The brand eventually expanded its line-up to accommodate more consumer demands and requirements. Apart from the original metal product line-up, Sanistation now boasts appliances such as the UV-C Disinfectants and Misting Machines. a variety of cleaning solutions that were formulated for all intents and purposes were also launched.
the best-selling Brand continues to expand with high quality items that were designed to help families and companies limit their exposure to viruses, bacteria and other disease-causing contaminants.
Cleaner Homes
Stronger Workforce
Safer Country
RYTDesk
RYTDesk is our brand of work tables and desks, headlined by RYTDesk Computer Table with 3 Shelves and RYTDesk Mobile Desk. Built for the cost conscious and the hardworking, RYTDesk is the ultimate work and study from home companion. It is Engineered to withstand all kinds of tasks — from light paperwork to laptop gaming. Aside from its prescribed use, RYTDesk products also extend its use to many other facilities including storage and shelving.
RYTStorage
As our homes and work spaces call for more sustainable storage equipment that meet at the middle of visual and functional appeal. Those things are not necessarily found in the old ice cream tubs and cookie cans that we save from our recent grocery hauls. While these things do outlive its function, they are not necessarily built for the wear of use and time. Imagine investing the same amount (or even less) for a wonderfully durable and stylish organizer that is built to withstand even the worst of situations. This is where Rytek International Marketing Corporation fills the gap. They are at the forefront of producing high-grade storage solutions at a fraction of the price. As a new key player in providing affordable, high-quality and stylish metal storage and organizer products, RYTStorage is poised to take the home and office ware industry by storm. Its wide and stylish line will help consumers keep their spaces neat and tidy. The RYT storage for everyJUAN!
Cutting Edge Home Solutions
Durable and Reliable. This is what Cutting Edge became known for to be; promising to provide industrial strength home and storage ware to every Filipino home. Crafted with the highest quality standards and above par materials, Cutting Edge Home and Storage Solutions is the perfect depot that can service light and heavy users alike. Although relatively new in the market, the rapid expansion of Cutting Edge's product catalog is making its way up in the market and is poised to be one of the top competitors in the field. We are equipped with heavy-duty use knowledge that comes in with the most tasteful of design concepts. A noteworthy combination given our products' price point and function. Our best selling product, the Cutting Edge Storage Solutions Multi Purpose Storage Rack is a reflection of the product standards that Cutting Edge stems from.
UPRack and FLORack
The newest additions to the our catalogue, UPRack and FLOrack are our metal products that contribute to our range of space saving equipment. Engineered to perfection by Veradical Metal Works, these racks were products of the up and coming Plantita/Plantito and Fitness culture here in the Philippines. These space saving racks are built with high grade metal and steel as well as ultra-durable color coatings, effectively making UPRack and FLORack resistant to all kinds of weather and heavy use.
Blogs and Stories
Our Journal Web Logs
Why cleaning the air is just as essential as cleaning your hands
While not exactly severe as other coronaviruses (as well as other viruses), COVID-19 still is a highly infectious disease. Albeit not completely lethal to everyone, it could be to people with weakened immune systems and pre-existing conditions.  COVID-19 is not as lethal as SARS or…
See how MD Gruppe can help your company solve its most complicated problems.