SMALL SPACE? SMALL BUDGET? NO PROBLEM
The present real estate situation has single-handedly shifted the mindset of the current generation. A quick look at prevailing statistics and surveys tell us that the present working class no longer prioritizes the things that the past generations had aimed for.
Because of the ever-increasing housing rates, studio type units are all the rage right now and those who did buy said properties are forced to adjust their lifestyles. The concept is pretty basic; it was hard to live up to but a lot of people adored how attractive their homes became. The fad was so greatly simplistic, people created the perfect name to call it: the minimalist living lifestyle.
The concept is basic: If you have this small place to work with, the minimalist lifestyle asks you to be careful about what you put in your living area.
Being mindful of the space around you is an important skill in studio-condo living. You cannot need and want too much because every small whim is just a stone's throw away from being a hoarder.
Hand in hand with this design concept was the growing love for space saving furniture; from multifunctional to retractable, here are a few of our top picks for your space.
1. A Murphy Bed
Easily, the bed will be your biggest piece of furniture, so naturally, it's the first thing you'll want to address if you want to start space saving. Your best bed options are those that literally free up space if you are not using it. This wall mounted bed may be old technology but it's definitely making a come back especially for space saving enthusiasts.
Stow it away when you are not using it and pull it down when you have to doze off. Move your furniture up a bit when it's time for bedtime and move it back when you have to host your guests. It's perfect.
This is our favorite selection. It's metal and it's the cheapest in the market. Worth every buck. Get it here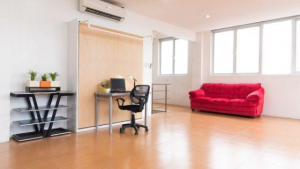 Obstruction free when stowed away.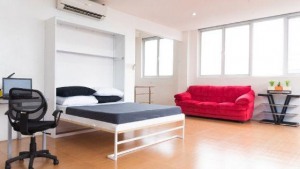 Big and comfy when down.
2. Expanding desks and tables
Whether it's a dinner for one, or for when you're hosting, it's definitely worth exploring these expanding tables. Pulling a latch under it can seat as much as 8 people when it needs to. Really beats those tacky folding tables that have no visual appeal at all.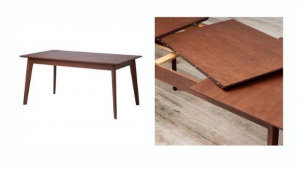 Get this expanding dining table at Ikea thru this link for $379.00 (approx. P18,950).
3. An Over Sink Dish Rack
Most kitchens in small apartments are not built for gourmet cooks. The contractors give you space for a single stove and a water dispenser (at best). So where do you store all your cutlery and dishes?
Let the extra overhead space be extra space. Use this for your once in a blue moon wine glasses and delicate tea cups. Store your much used kitchenware in a space saving dish rack that utilizes the unused area above your sink.
4. Vertical Storage
No hard labor needed here. Save extra space just by installing storage utilities that go upward rather than horizontal. Get ones that are visually appealing and sleek so they could be decorative as well as functional.
Styling tip: Do not overload it with junk. Make sure to use each storage rung with one or 2 types of items only. If you have books, then assign 1 level for books only. This makes the exposed storage area less cluttered and cumbersome.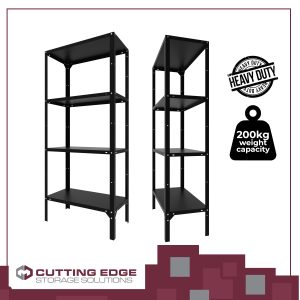 This all metal storage rack can be used in many ways. Get it for only 1,499 here
This one makes use of space you don't think you could maximize. Store your toiletries in the extra-heavy duty storage rack. Get it for only 1,999 here
Anything wall mounted
Tap spaces that you don't usually use, and these include walls!
Whether you're a bookworm, an audiophile or a low-key hoarder, these wall mounted shelves will really hit home. It's the best way to brag about your latest collection, plus it makes your items very accessible.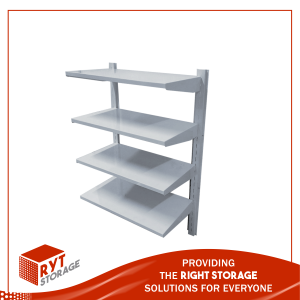 Get these at the best prices at www.mdgruppe.com!